When
Slidefuse
had a client in need of a custom video streaming solution for academic use, they asked for my help. We developed 4Stream, a live video streaming platform, from end-to-end. Some of my contributions included:
- UX and UI design and development
- Implementation of
nginx-rtmp
for video ingesting and routing
- Implementation of
FFmpeg
for on-the-fly encoding to
HLS
and
DASH
formats for mobile streaming
- Addition of
GeoIP-based geographic mapping of viewers
- Development of browser media type support detection
- Development of a basic back-end dashboard for broadcasters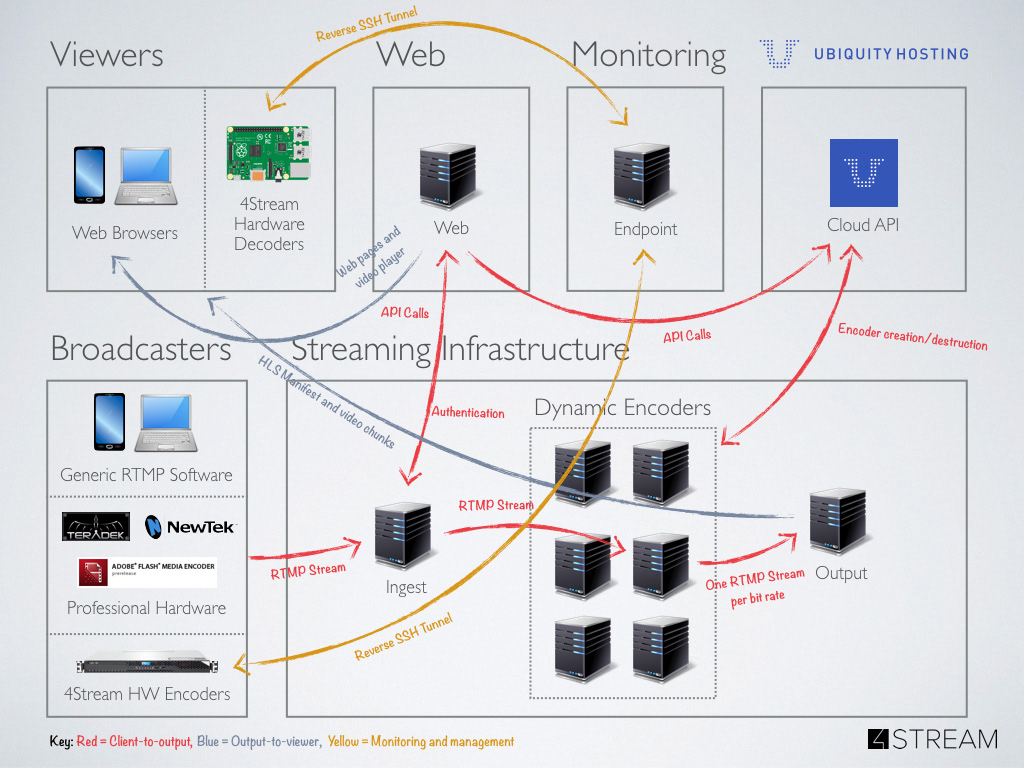 Sadly, we chose to retire this platform a few years later once a commercial solution became available to more easily fulfill the client's need.

This project continues to be one of the most challenging web development projects I've worked on. Our research into the infrastructure necessary to support this platform was the basis for my presentation at Ithaca College's 2016
Whalen Academic Symposium
.