In March 2016, I got this actual email:

I soon learned that President Obama's White House was preparing to
announce
the second annual
National Week of Making
, a celebration of people of all ages and backgrounds who use their creativity to innovate, solve problems, and promote STEAM education.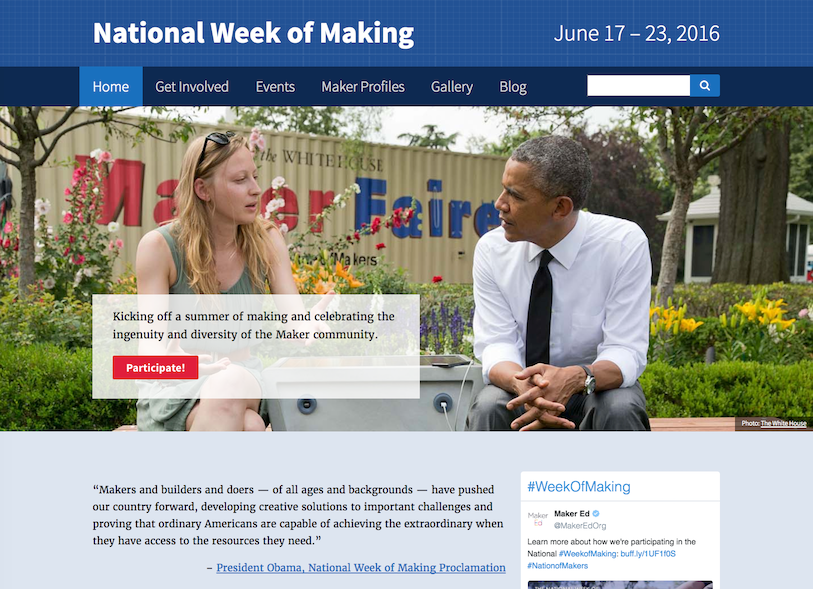 After the White House made its announcement, the website quickly became the host for over two hundred events throughout the nation and across the globe. Tens of thousands of makers visited to find events happening near them.

I later received an invitation from the White House Office of Science and Technology Policy to attend an event that coincided with
National Maker Faire
. In the following months, I worked with Nation of Makers as they began to develop their digital strategy as an independent organization.